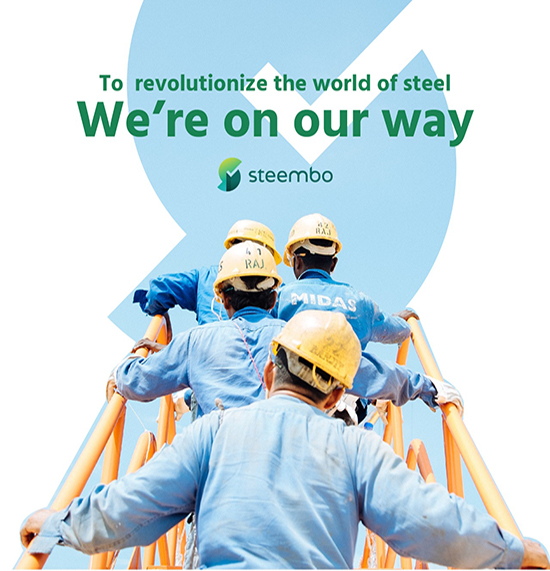 Steembo
The Rambo of Steel. Only platform which provides bridge between buyers and sellers for construction materials.
Meet Steembo
Steembo is a one-of-its-kind app that aims to revolutionize the steel industry and how it works for the contractors and builders. Exactly how the name was formed too -- 'Steembo: Rambo of Steel'
About Us
Steembo knows steel in and out. What are the current trends, where is the deal cooking in the market, and what is the most affordable way to get the perfect steel for your industry. But unlike anyone else, Steembo is your partner, a strong source of the correct information. Steembo doesn't want to play you, but is here only to support, help and guide your way into 'steeling' some fab deals.
Making 'steeling' easy is what Steembo aims to do. A leader in this arena, Steembo wants to support everyone to get the best out of the steel market. Any doubts on your mind, Steembo will the first one to your rescue, and he'll rescue you to the world you had never seen before. Yes, Steembo has brought about this revolution when you know exactly when, where and how you should procure your beloved steel. Ready for this revolution ?
Discover
Experience the new and innovative ways to get notified about the rates in the steel industry.
Power of customisation
Bespoke notification regarding the products / region when the rate changes.
Keep it simple
We are keeping it simple, hence no special skills need to use the applicaiton.
Pricing
Product Rates

Full company profile

Notifications about rate changes

Competitive Rates from dealers
Product Rates

Full company profile

Notifications about rate changes

Enquiries notification

Prompt Customer Support